Though I admire Mary-Kate for her fearless approach to fashion, Ashley is and always has been my favorite Olsen.
Her effortlessly chic ( I mist stop using such cliché phrases..) approach to fashion is nothing short of admirable. She's got an innate sensibility that I absolutely envy.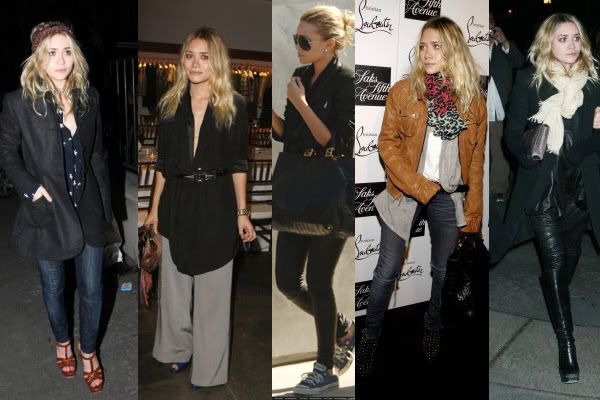 She even made me want to
MIX DENIMS. I haven't dont this since the 90s and once in high school. I know. Trust me, I know. But I was young and have since changed my ways..
Photos: olsen-fan.net, tFS