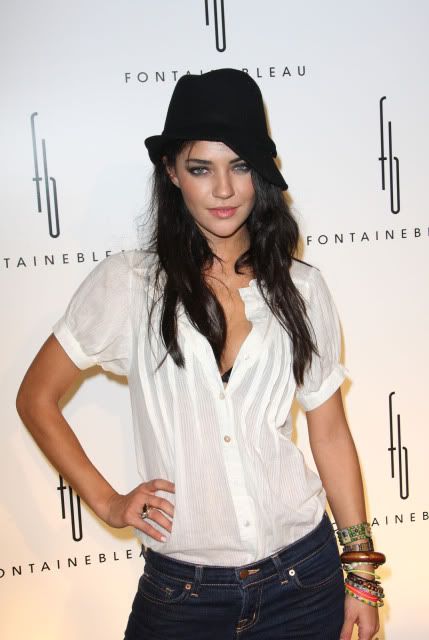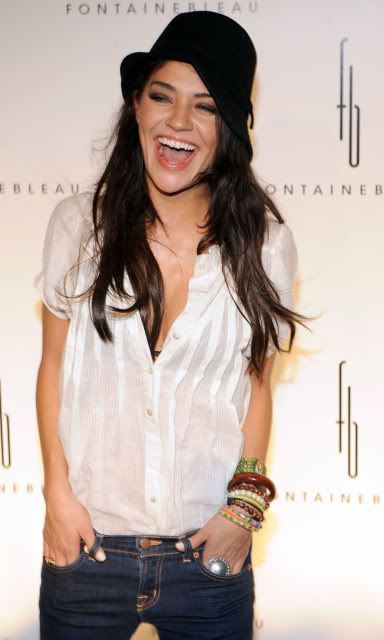 I want that hat! This outfit is making me rethink my whole theory on hats. It's a short theory: they look terrible on me, thus I stay clear of them. Now, I want one. That one...lol...

Also, that blouse also hangs perfectly...jealous. Rethinking my sheer white blouse theory as well. It's the same as the hat theory, funny enough...

On another note, I'm totally obsessed with Jessica Szohr. While everyone was all "We hate Vanessa!" I was super excited about her character. Her fashion on the show is great. It's even better off-screen (see pics above).

I still want that hat...

Photos: Le Fashion via tFS
P.S: I have a pair of leather Aerosoles ankle boots and some Bandolino patent leather high heeled oxfords that have both never been worn. They're both a size 11 and I'll probably not wear them this season. Comment if you're interested in purchasing.