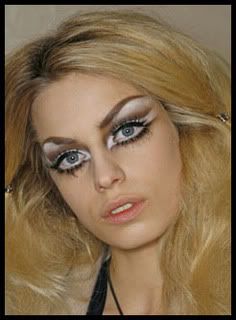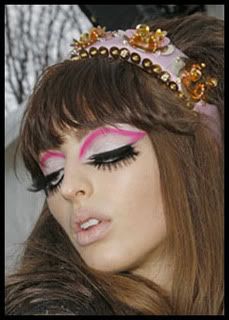 I am thoroughly ashamed of my inappropriate pun use as of late..more like embarrassed, actually.

Anyway, I mentioned previously that I really wanted to incorporate a beauty section into this blog. I'm still not sure how I want to go about it. I'm pretty sure I don't want to do reviews, but I don't want to limit myself to posting just pictures. I'm toying with merging of the two ideas: a sort of runway trend trickle down endeavor. You know, taking runway trends, trying them out, making them wearable...

My latest beauty trend obsession is the "cut crease" as pictured above in images from the Dior F/W 08-09 runway show. It's basically a dramatic eye contour technique. Just pictures of this trend today though, as I'm not sure how to wear this look myself without looking like a drag queen.
Photos: tFS