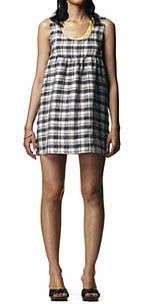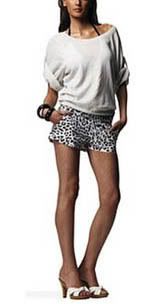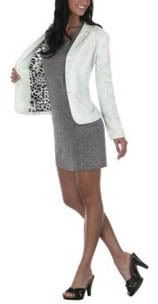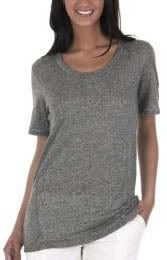 Ok, so this is a bit late, but I'm not so impressed with the new Rogan Gregory for Target line. Do keep in mind that all I have to go by is a few online scans.. Regardless, aside from the eco-friendly aspect of the line, I've seen it all before. The "Urban Jungle" theme is so overdone it's almost comical. I'm sure we all remember that scene from "The Devil Wears Prada."
Andy: "Oh, I get it. I get it. I get it... The piece is called "urban jungle," right?"
Nigel: "Yes, the modern woman unleashes the animal within to take on the big city."
On that note, aside from being annoyed by the theme, a few pieces managed to catch my eye. Namely that grey tee that's half cotton and half linen. It comes in dress form too. I'm intriqued and want to feel it for myself. I'm also drawn to those leapord print shorts, for mostly selfish and nostalgic reasons. See, I had a similar pair of teal leapord print shorts as a kid (5 yrs or so). They were my original staple item. I wore them all the time with a matching top. It's amazing how much more fearless I was in my youth..
Photos: FabSugar, target.com